20 things I loved from 2020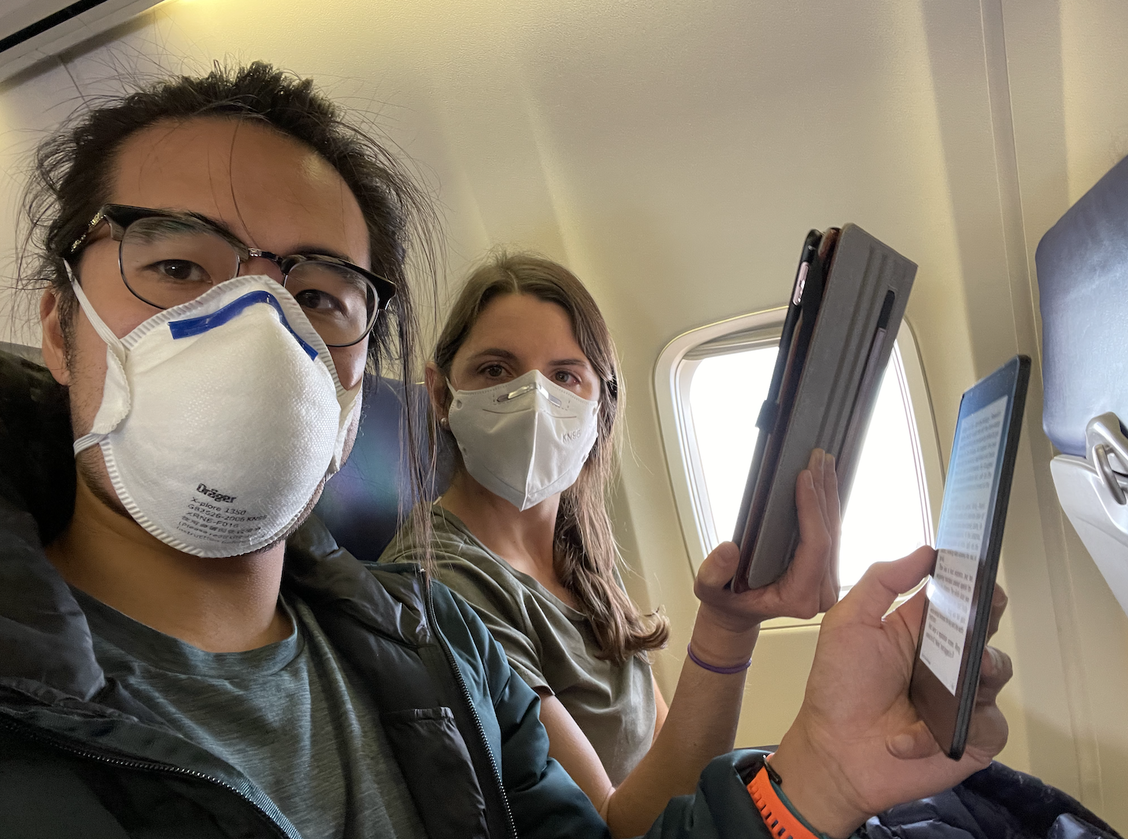 (From my Annual Letter)
Read, watch, listen
People I've discovered
Mariana Mazzucato. I haven't found a label to describe my political leanings, until I discovered Mazzucato. She is my party. Every time I read her, I feel like she's reading my mind. Here's what she wrote earlier this year in the NYT about a citizen's dividend.
Veena Dubal. Law prof at UC Hastings. Ran into her in a YouTube conversation hosted by the San Diego's U-T, and thought she was well-versed in this whole gig economy debate.
Stuff and "stuff"
Mountain Hardwear AP Pants. I wear these pants 90% of the time for two years and just bought new ones. They have been pretty bombproof and survived almost every hike and work day I throw at it. The fit is perfect for me. Would buy for the rest of my life.
State Farm Personal Articles Insurance. In May, I got about $2000 of camera equipment stolen from my car, but luckily I had insurance (that I forgot that I had) on my items, and they wired me the money within 48 hours. No deductible. No hassle. I'm going to keep a personal articles policy on all my items forever.
Oatly Strawberry Ice Cream. Stumbled on this because my partner doesn't drink dairy and this is by far my most favorite ice cream.
Ergodox EZ Keyboard. I thought these keyboards were overkill for the kind of work I do, but after getting used to my own settings and programmable keys, I can't go back. Working on a normal keyboard just feels only half as productive. Read more about how I've programmed my favorite hotkey on this keyboard at my blog.
I got hella obsessed cultured butter. I was making my own butter earlier this year while my partner was obsessed with making sourdough (before the everyone was making their own during the pandemic). It was the perfect pairing. Imagine a 10X butter and you're missing out on the other 9X. Go buy this one in the supermarket if you don't want to make your own. If you can afford a latte once a month, you can afford the premium on good butter.
YNAB. I've been using this as my budgeting tool and it's been upending how I think about my finances. Budgeting has really helped me spend a lot less. See my blog for more details.
Roam. I've been trying out this "note-making" tool that basically my entire house uses. It's a zettelkasten. It basically networks all your notes and thoughts together. Network effect helps me synthesize my thoughts better. It's amazing. Obsidian is also good if you want a free version and working on local files is your thing.
Field Day Coffee. This is THE BEST COFFEE I have ever had in my entire life and far above the second best coffee I've had. Found it with Sofi while we were meeting up in San Luis Obispo and drove 20 min out of our way just to have a cappuccino from them every morning. The secret is that they mineralize their water.
Bitwarden as a password manager. I think it's pretty stupid to pay for a password manager--it's supposed to do one simple thing: keep your passwords safe. This one is free and open-source. I like it because it's cross platform and easy to use.